Welcome
We are pleased to offer our Biobank Certification and Education program in both English and French. See the founding partners below. You can access the program by creating a new account. If you have already registered a biobank on www.ctrnet.ca or on this website login to the members area to access your biobank and the education modules.
For CTRNet Biobank Registration Program Click Here canreg.biobanking.org
Note that only the sections of our website that relate to Biobank Certification and the education modules have been translated to French at this time.
About Us
The Biobank Resource Centre (BRC) develops and delivers educational, operational, and research tools for researchers and biobankers who collect, store, or study human biospecimens. Our goal is to enhance the quality and reproducibility of biospecimen research by promoting biobank certification, education, and adoption of best practice standards globally.
Who we can help
Our programs have been developed with an international audience in mind and are open to everyone who is interested in joining.
How we can help
We can help your group with all aspects of establishing and operating a biobank, including staff education and training, and documentation development. Our modular Education program is endorsed by the International Society of Biological and Environmental Repositories (ISBER) and is delivered online. Together with our Certification program, it provides an easy way for your biobank to stay up to date with the latest best practice guidelines.
We support new and existing biobanks worldwide by providing a wide range of products and services, as well as custom consultation. Members can access our full suite of customizable documentation templates, including a Biobank Business Plan, Standard Operating Procedures, and Policies.
Our Background
The BRC is a not-for-profit academic organization operated by the BC Cancer Biobanking and Biospecimen Research Services (BBRS) on behalf of the Canadian Tissue Repository Network. More about the BBRS and how all the entities work together to bring full biospecimen lifecycle services and education can be found here: www.bbrsbiobanking.ca
Get In Touch
Contact Us or Sign up for access to our:
Education and Certification program,
Biobank Registration,
Products (e.g. User Fee Calculator and Biospecimen Quality Reporting Tool),
Document templates for biobank business planning, operations, and policies.
Hosting Partner: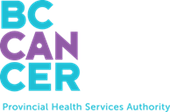 Founding Partners: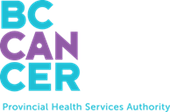 Past and Present Supporters:



Affiliated with: